Serving Bibb, Peach and Crawford Counties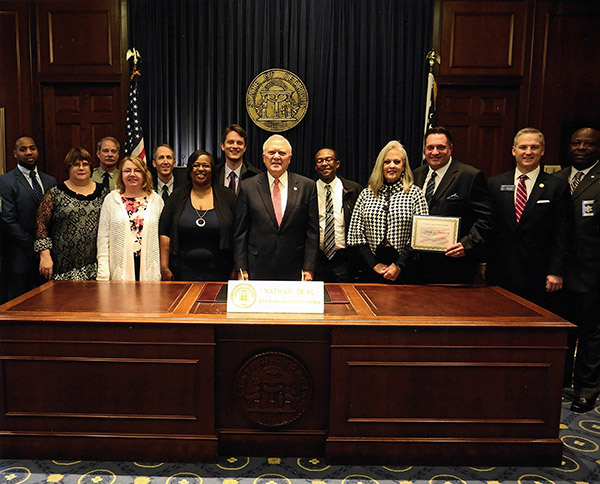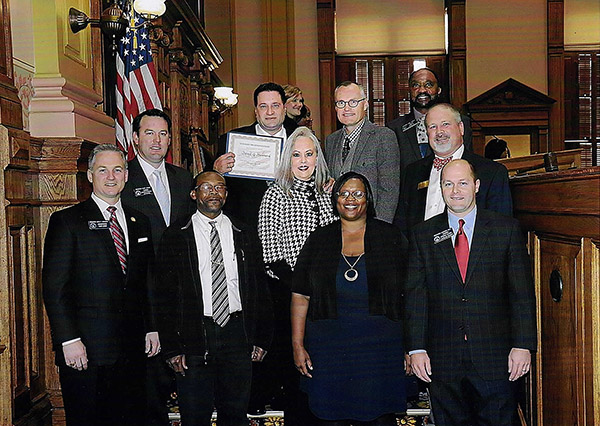 Program Overview:
In 2014, the Macon Judicial Circuit began a voluntary Veterans Treatment Court Program. The Court is a collaboration between the Superior Court, the Bibb County State Court, the United States Department of Veterans Affairs, the District Attorney's Office, the Public Defender's Office, the Bibb County Sheriff's Office, the Peach County Sheriff's Office, the Crawford County Sheriff's Office, the State Court of Bibb County Probation Department and State of Georgia Department of Community Supervision.
The goal of Veterans Court is to link veterans in our criminal justice system with needed services that may include, but are not limited to, substance abuse treatment, PTSD treatment, mental health treatment and community resources that will improve the veteran's life and eliminate further involvement with the criminal justice system.
Program Features:
The Veterans Court Program averages 12-18 months in length and consists of four phases.
Participants are expected to complete and take part in classes, treatment, and any other required activities that the treatment team deems appropriate.
Participants are routinely and randomly drug-tested and the Veterans Court Surveillance Officers also visit participants at their place of residence.
Veterans Treatment Court accepts referrals PRE AND POST ADJUDICATION and participation in Veterans Treatment Court is voluntary.
Mission Statement:
The mission of the Veterans Treatment Court Program is to enhance public safety and reduce recidivism of criminal defendants who are veterans by connecting them with VA benefits, treatment services and supports and to find appropriate dispositions to their criminal charges by considering the defendant's treatment needs and the seriousness of the offense.
Court Goals
Connect veteran defendants with appropriate VA benefits, treatment and support services (veteran-specific resources).
Reduce time spent involved with the criminal justice system.
Decrease time spent in jail by moving defendants expeditiously into appropriate treatment settings.
Promote employment and other evidences of recovery among defendants served by the veterans treatment court.
Re-establishing veteran defendants as productive members of their communities.
Contact Information:
Jilliam Longacre
Veterans Court Coordinator
Bibb County Superior Court
601 Mulberry Street, Suite 310
Macon, Georgia 31201
Phone: (478) 621-6329
Fax: (478) 621-6580
Email: This email address is being protected from spambots. You need JavaScript enabled to view it.